Stories from Our Biosphere
Sir Richard Branson to Save Koalas in Noosa
SIR Richard Branson's Noosa island paradise, Makepeace Island, will become a safe haven for koalas.
Sir Richard will today announce the creation of the Richard Branson Koala Conservancy on the heart-shaped 10ha island nestled in the Noosa River.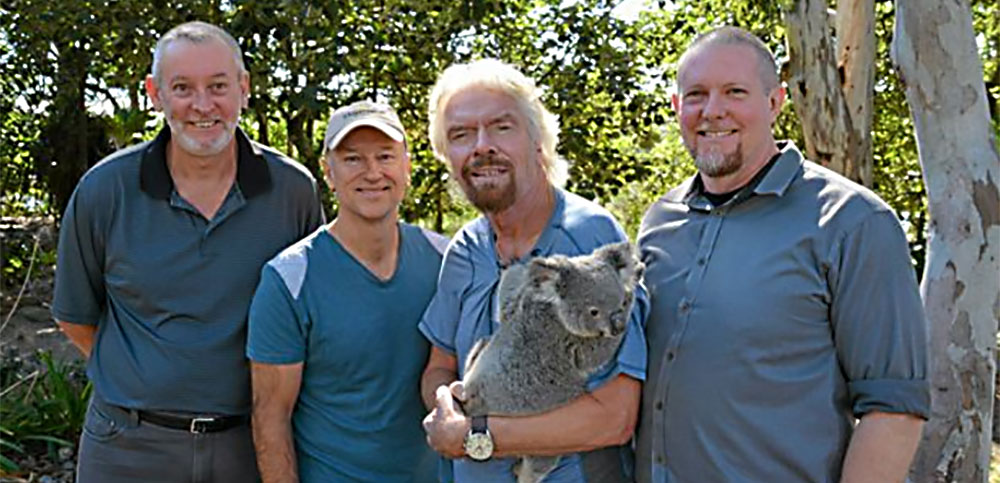 The British billionare and founder of Virgin bought the island with former Virgin boss, Brett Godfrey, in 2003.
It has been his "Australian home" as well as a luxury resort for a maximum of "20 castaways" willing to pay the $3250 per day island use, as well as the $575 per adult per day registered guest fee.
Now it will also become a home for koalas, too, with koala-holding enclosures created on the island allowing for short stays and longer, pre-release habituation.
A Makepeace Island spokeswoman said the island owners felt "compelled to act", given the dire state of koalas in the region.
"There has been consistently bad news regarding the koalas so we now feel compelled to act," the spokeswoman said.
"It makes sense to offer the island as a base for scientific koala research projects, given our proximity to koala habitat along the Noosa River catchment."
Makepeace has approached University of the Sunshine Coast microbiology professor Peter Timms and Endeavour Veterinary Ecology manager director Jon Hanger to discuss the establishment of a "koala conservation initiative working with scientific and community groups to help the plight of koalas".
The conservancy will be a program committed to funding koala research to "contribute to the sustainability of koalas in Queensland and the Noosa region in particular".
It will work collaboratively with government as well as scientific and community groups in looking for a solution.
Contributed by: Annie Guthrie
Become a Volunteer
Would you like to find out more about volunteering on projects working to support Our Biosphere? There are many great ways you can contribute, we're always looking for volunteers. Get in touch today!