Cooroy Fusion Festival
ENJOY the spirit of the Noosa Hinterland with a FREE family fun day Saturday, 4th September, 2021.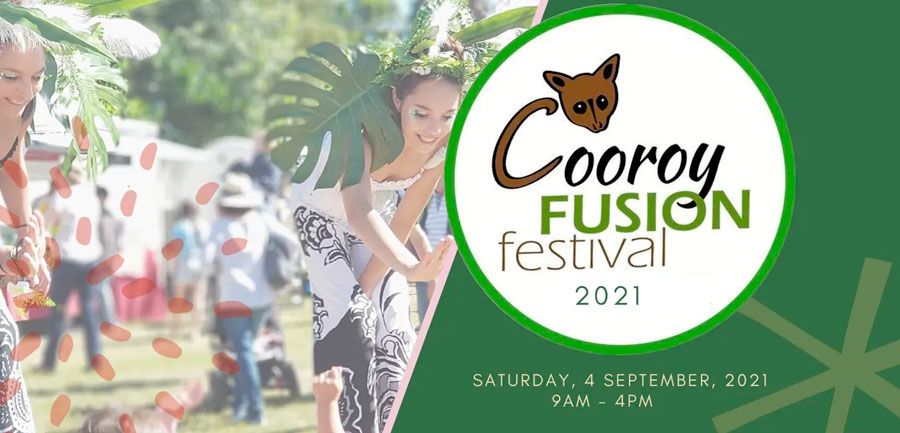 A fusion of all the things we love about life in the hinterland, the Cooroy Fusion Festival features live music, performances, kids activities and artist workshops, food trucks, bar and market stalls.
Just 20 minutes drive west of Noosa's pristine beaches, Fusion is your taste of Hinterland life! Come join us from 9am to 4pm.
The event takes place in the heart of Cooroy with a dedicated Kid's Zone in Apex Park and a program of exciting activities in the Cooroy Library and Rooftop and Cooroy Butter Factory Arts Centre.
We're proud to be partnering with Plastic Free Noosa and Unity Water again in 2021 to deliver a waste-free event, so bring your water bottles for refills throughout the day!
Fusion Festival has something for everyone, so make sure you save the date for a great family day out.
CLICK HERE for more information
Become a Volunteer
Would you like to find out more about volunteering on projects working to support Our Biosphere? There are many great ways you can contribute, we're always looking for volunteers. Get in touch today!