Stories from Our Biosphere
Read about whats happening in our Biosphere
Our Biosphere is a celebration of Our Places, Our People, and Our Future.
The Noosa Biosphere is a special place, rich with natural beauty and an incredible Community that is working hard to protect it. Here we share stories from Our Biosphere.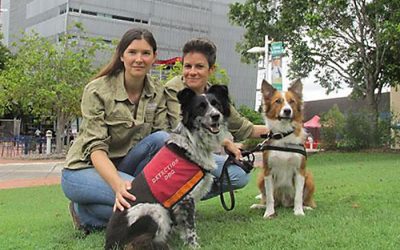 The University of the Sunshine Coast are training, testing and using detection dogs for a range of research and conservation activities including Koala detection.
read more
Become a Volunteer
Would you like to find out more about volunteering on projects working to support Our Biosphere? There are many great ways you can contribute, we're always looking for volunteers. Get in touch today!